Identification of antitumor lead compounds from "cryptic" marine invertebrates.
Brandon Morinaka
Appointment Period: 2009-2011, Grant Years: [25,26]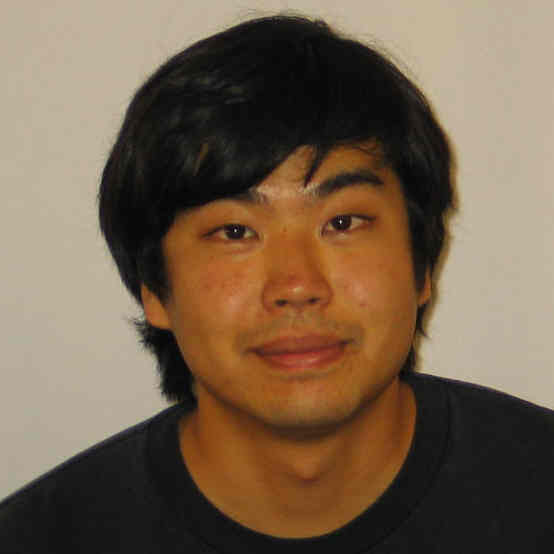 Using marine invertebrates as a source, we are interested in the isolation, characterization, and biological evaluation of new potent small molecule inhibitors of cancer cell (prostate, lung, colon, breast) growth. A collection of crude extracts (mixtures of small molecules) derived from "cryptic" marine invertebrates (sponges and tunicates) from the Bahamas have been screened for antiproliferitive activity against HCT-116 (human colon tumor) cells. Of the 180 extracts tested, 40 showed promising antitumor activity (IC50 < 5 μg/mL). The extracts from two marine sponges (Xestospongia proxima, IC50 = 3.3 μg/mL; and Spirastrella mollis, IC50 = 0.41 μg/mL) were chosen for further examination based on activity and absence of previous chemical studies in the literature. The extract from the sponge Xestospongia proxima was subjected to bioactive guided fractionation, which has led to a number of unreported alkaloids based on mass spectrometric analysis. Preliminary NMR analysis shows that these compounds belong to a class of macrocyclic diamine alkaloids. Further studies are in progress to determine the full structure and assess the anticancer activity of these alkaloids.

Marine organisms are proven sources of new anticancer drugs (e.g. Yondelis®, ET-743). Our goal is the structural elucidation and evaluation of antitumor compounds from rare marine sponges (Porifera) from a highly diverse collection of rare marine invertebrates not encountered in common environments. Screening of sponge extracts in the previous period resulted in a subset of high-priority, high-activity extracts. The anticancer activity of all purified and characterized compounds will be assessed by in vitro assay against a panel of cancer cell (LD50s vs HCT116, and the more refractory Her2-resistant breast cancer cell line SKBR2.

Morinaka BI BI, Masuno MN, Pawlik JR, Molinski TF. Amaranzole A, a new N-imidazolyl steroid from Phorbas amaranthus. Org Lett. (2007) 9:5219-22. PMID: 17990891.

Morinaka BI, Skepper CK, Molinski TF. Ene-yne tetrahydrofurans from the sponge Xestospongia muta. exploiting a weak CD effect for assignment of configuration. Org Lett. (2007) 9:1975-8. PMID: 17439137.

Morinaka BI, Molinski TF. Exciton coupling circular dichroism of an allylic N-imidazolyl group in amaranzole A, a marine natural product from Phorbas amaranthus. Chirality. (2008) 20:1066-70. PMID: 18690668; PMCID: PMC2615005.

Dalisay DS, Morinaka BI, Skepper CK, Molinski TF. A tetrachloro polyketide hexahydro-1H-isoindolone, muironolide A, from the marine sponge Phorbas sp. natural products at the nanomole scale. J Am Chem Soc. (2009) 131:7552-3. PMID: 19453148.

Morinaka BI, Pawlik JR, Molinski TF. Amaroxocanes A and B: sulfated dimeric sterols defend the Caribbean coral reef sponge Phorbas amaranthus from fish predators. J Nat Prod. (2009) 72:259-64. PMID: 19143510.

Morinaka BI, Pawlik JR, Molinski TF. Amaranzoles B-F, imidazole-2-carboxy steroids from the marine sponge Phorbas amaranthus. C24-N- and C24-O-analogues from a divergent oxidative biosynthesis. J Org Chem. (2010) 75:2453-60. PMID: 20235564; PMCID: PMC2852487.

Wang YG, Morinaka BI, Reyes JC, Wolff JJ, Romo D, Molinski TF. Synthesis of 7-(15)N-Oroidin and evaluation of utility for biosynthetic studies of pyrrole-imidazole alkaloids by microscale (1)H-(15)N HSQC and FTMS. J Nat Prod. (2010) 73:428-34. PMID: 20095632.

Ko J, Morinaka BI, Molinski TF. Faulknerynes A-C from a Bahamian sponge Diplastrella sp.: stereoassignment by critical application of two exciton coupled CD methods. J Org Chem. (2011) 76:894-901. PMID: 21218782.

Watts KR, Morinaka BI, Amagata T, Robinson SJ, Tenney K, Bray WM, Gassner NC, Lokey RS, Media J, Valeriote FA, Crews P. Biostructural features of additional jasplakinolide (jaspamide) analogues. J Nat Prod. (2011) 74:341-51. PMID: 21241058; PMCID: PMC3070360.

Morinaka BI, Molinski TF. Xestoproxamines A-C from Neopetrosia proxima. Assignment of absolute stereostructure of bis-piperidine alkaloids by integrated degradation-CD analysis. J Nat Prod. (2011) 74:430-40. PMID: 21341726.

Smith AB 3rd, Hogan AM, Liu Z, Razler TM, Meis RM, Morinaka BI, Molinski TF. Phorboxazole Synthetic Studies: Design, Synthesis and Biological Evaluation of Phorboxazole A and Hemi-Phorboxazole A Related Analogues. Tetrahedron. (2011) 67:5069-5078. PMID: 21811346; PMCID: PMC3146768.

Morinaka BI, Molinski TF. Mollenyne A, a long-chain chlorodibromohydrin amide from the sponge Spirastrella mollis. Org Lett. (2011) 13:6338-41. PMID: 22087509.
Molinski TF, Reynolds KA, Morinaka BI. Symplocin A, a linear peptide from the Bahamian cyanobacterium Symploca sp. Configurational analysis ofN,N-dimethylamino acids by chiral-phase HPLC of naphthacyl esters. J Nat Prod.2012 Mar 23;75(3):425-31. Epub 2012 Feb 23. PubMed PMID: 22360587.